Guernsey States £2.6m fraud 'warnings ignored'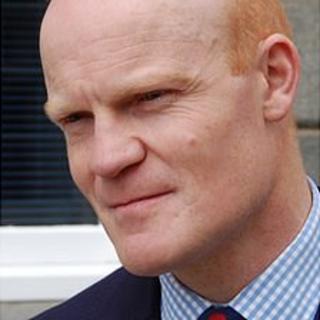 The States of Guernsey was warned it was not properly prepared to deal with fraud ahead of the loss of £2.6m to conmen, the treasury minister has said.
Deputy Gavin St Pier said a report highlighting significant weaknesses and concerns about the States' preparedness had been finished in the middle of May.
However, he said the report was not seen by any politician until two days after the fraud became public in July.
Deputy St Pier said he was disappointed it had not been brought up earlier.
He said once the report prepared by civil servants came to light he asked his department to find "whatever resources were necessary to implement the recommendations of the report as swiftly as possible".
Deputy St Pier said: "I would like to take this opportunity to unreservedly apologise on behalf of the States of Guernsey to the public and taxpayers of the islands for their loss arising from having apparently failed to prevent this fraud."
The Public Accounts Committee (PAC) has committed to carrying out an external review of all the States financial controls.
Deputy St Pier questioned why the States systems were apparently unprepared for this sort of event.
He said while this was likely to be one of the topics of interest to the PAC investigation, the States could not wait for the outcome before ensuring processes and systems of control were "as robust as is practicable".