Guernsey transport strategy is minister's top priority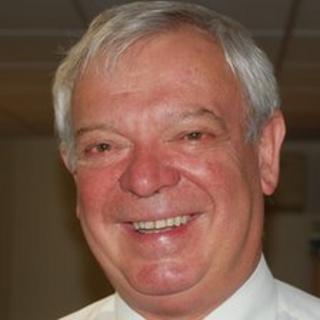 Devising a transport policy has been identified by Guernsey's environment minister as his top priority.
Deputy Roger Domaille said he wanted to consult widely before presenting a plan to the States, as previous plans had failed to form a consensus.
However, he said he wanted to present a strategy to deputies within 12 months.
Previous minister Peter Sirrett had been set to present a strategy to the States in November, but it was deferred when the bus company withdrew.
Island Coachways had been in negotiations over renewing its contract with the States but was replaced by CT Plus on 1 April.
Several deputies criticised the document that had been due for debate, as it presented a wide range of options from which deputies were asked to choose.
Deputy Domaille, who was elected to the ministerial post on 1 May, said he wanted to present a fully devised plan.
Cycle network improved
"If [deputies] don't sign up to it, then it's for the States members to put forward amendments that put forward something that will be workable," he said.
Deputy Domaille said he did not want to undermine the consultation process by seeking to dictate policy.
However, he said he was against introducing paid parking in order to fund bus services, while being keen to continue some public funding.
"Most bus services are subsidised, so I can't see that principle being changed," he said.
He also said he would "like to see the cycle network improved".
Deputy Domaille admitted plans to introduce IT systems for road licensing would have to be put on hold due to budget cuts, meaning the continued use of paper documentation.