Hotel Les Carterets revised plan submitted
10 August 2012

From the section

Guernsey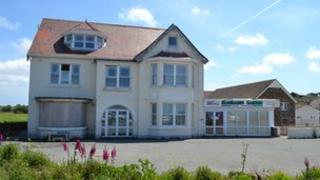 Concerns raised by people living near the former Hotel Les Carterets site in Guernsey have guided new plans for its revamp, its developers have said.
Carterets Developments Limited had faced criticism of the scale and size of its plans to build 12 apartments along Cobo.
Company director Andy Hall said he appreciated that islanders felt protective about how the area looked.
The new plans will go on display at the Cobo Bay Hotel on 17 August.
Mr Hall said: "The changes include setting the top floor back to reduce the impact and scale of the building, reducing the overall size and using different materials to create a more traditional appearance."
The site has been out of use for more than two years and some of the buildings have fallen into a state of disrepair.