HMV Guernsey warehouse closure 'due to end of LVCR'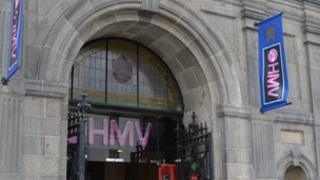 The ending of a UK tax relief was a key factor in the closure of HMV's warehouse in Guernsey, the head of press for the company has said.
The warehouse, which employed 46 people, closed on Friday.
Gennaro Castaldo said the ending of Low Value Consignment Relief, which allowed certain goods to be sent to the UK VAT free, had forced the decision.
He said without the relief it was not commercially viable to have a separate operation from the island.
Mr Castaldo said: "We also had a warehouse in the West Midlands in the UK and it was just very difficult to run two operations when we didn't have Low Value Consignment Relief to help make our internet fulfilment more commercially viable."
He said 11 staff had been able to transfer within HMV, one to its store in St Peter Port and 10 to the company's warehouse in London, and about half of the rest had found alternative employment.
The company first moved some of its warehouse operations to the island in 2006.
Mr Castaldo said the closure of the warehouse would not affect the St Peter Port store, which was "one of their more successful" and they had no plans to close it.