Fault impact on Guernsey Electricity prices 'unclear'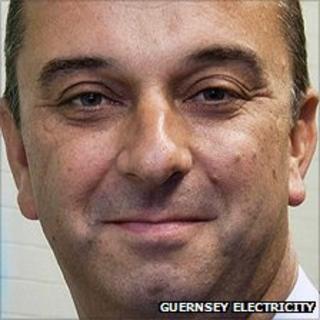 There is continuing uncertainty over how electricity prices in Guernsey will be affected by a fault in the undersea cable link with France.
All electricity has been generated on the island since 29 April, when the cable, which runs via Jersey, failed.
Since then Guernsey Electricity has burnt an estimated 2,000 tonnes of oil and gas each week.
Alan Bates, its managing director, said prices depended on how much power could be imported through the winter.
He said: "We're currently assessing the situation in terms of what the winter will look like... and when we've done that we'll let our customers know what might happen to tariffs."
Mr Bates said tariffs were affected by the company's moves to save to spend for capital investment, the wholesale costs and wholesale market, and the balance of generation on island against importation.
From March 2011 to March 2012, the company imported 82.1% of its electricity, the majority of which was provided by nuclear power.
Mr Bates said: "This year is horrendously tough, we've had to generate all summer when normally we'd have the power station shut down, that's had a consequence in terms of maintaining our power station as well.
"Going forward Jersey also has some problems with its cable importation - that's going to have an effect on Guernsey and is going to put the cost of generating up."
Mr Bates questioned whether the company's save-to-spend policy, decided by the company's sole shareholder the States of Guernsey, would be more effective if replaced with borrowing to fund capital projects.
He said the largest capital project likely to happen in the near future was a second cable link to France.
Mr Bates said work to unbury and cut the faulty cable began on Monday with repairs, which are weather dependent, hopefully taking place in the next two to three weeks.