Guernsey senior civil servant quits after payment error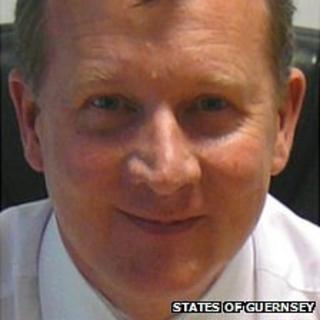 The chief officer of the Guernsey government department responsible for finances has resigned after his department lost £2.6m to fraudsters.
The money was paid to a third party, who had successfully posed as a major States contractor.
Dale Holmes, who has led the Treasury and Resources Department since 2007, tendered his resignation on Monday.
Minister Gavin St Pier said no pressure was put on Mr Holmes, but it was no doubt a decision made due to the fraud.
He said: "What he's done is a courageous thing to do, he is a man of integrity and honour... I've got a huge amount of admiration for him making that decision."
Deputy St Pier said it was important Mr Holmes was not used as a scapegoat and that once it was understood what went wrong all those who needed to be were held to account.
However, his deputy minister described the resignation as "premature".
Deputy Jan Kuttelwasher said: "A resignation or indeed a dismissal you would expect to follow some inquiry where you could establish a severe degree of culpability."
Mr Holmes has been a civil servant for 34 years.
Mike Brown, chief executive of the States, said: "Dale has spent his entire working life serving the community of Guernsey.
"His honesty, integrity, dedication and professionalism have been exemplary throughout his time in public service."
Guernsey Police have travelled to the UK to investigate the fraud.
A man arrested in connection with the claims has been released on police bail.