Guernsey employment minister in whistle-blower appeal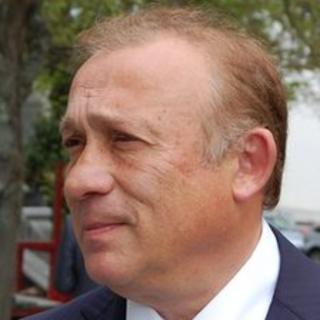 Guernsey's Commerce and Employment minister has asked employees to tell his department if they think they are being paid less than the minimum wage.
Deputy Kevin Stewart said: "It is an offence and we will investigate it."
"If people are scared that they may be picked on for whistle-blowing, they can call us anonymously," he said.
His appeal came after the president of the Guernsey Latvian Association said some of her compatriots were being paid less than the statutory minimum rate.
Lilita Kruze said: "I have heard, in some cases, employers don't pay minimum wage but Latvians are putting up with it."
Since 1 October, the minimum hourly rates have been £6.15 for adults and £4.35 for those aged 16-18.
'Bit awkward'
However, employers can legally deduct wages if they provide services to the employee.
This can be up to a maximum of £61.50 per week for accommodation only and £87.13 per week if food is also supplied.
"Sometimes the calculation can be a little bit awkward," Deputy Stewart said.
He invited employees to call the department with details of "what they were paid, what hours they worked and what deductions are made", and said his department would "work it out for them".
Deputy Stewart said he would, in September, present the States with proposals to increase the minimum wage rates.
In addition, he said his board had begun a review into how the legislation had worked since its introduction in 2010.