Guernsey Water in warning over lack of flood prevention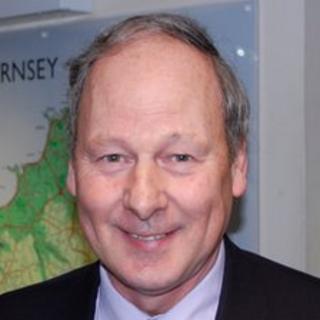 Guernsey Water has warned there are no flood prevention measures in place at some of its reservoirs.
Andrew Redhead, the company's director of water services, said the island's 17 reservoirs were 99% full, after June saw rainfall 165% above average.
He said: "We actually rely on the run-off going into some of our reservoirs to stop property from flooding."
St Saviour's Reservoir, one of the island's largest, "does not have any flood prevention measures", he said.
Mr Redhead said: "Intense rainfall could catch us out and cause some problems.
'Extreme event'
"If we do get a torrential downpour, then it will just go where mother nature takes it... and roads and properties are at risk."
However, he said: "Our surface water system is capable of coping with a significant amount of rainfall around the St Saviour's Reservoir area.
"It would take an extreme event for us to consider emergency action regarding flooding."
Mr Redhead said the company, which merged with Guernsey's wastewater services in February, was taking steps to improve its infrastructure.
He urged landowners to ensure they cleared away hedge cuttings to make sure drains did not become blocked, as this would make flooding more likely.