St Martin sheltered housing plans submitted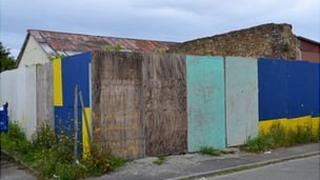 Fourteen sheltered housing flats for the elderly could be built in St Martin by the end of next year, if Guernsey Housing Association plans are approved.
The £2.5m project at the former South Legion Hall site in Route des Couture, is part of a scheme to develop more affordable social housing.
Steve Williams, the association's chief executive, said there is a need for more accessible and adaptable housing.
He said they needed to support elderly residents to live more independently.
Mr Williams said: "We will be providing much-needed flats for older people who are unable to carry on living in their own homes, and the support they require will be provided by Housing Department staff from the new 'extra care' housing development to be built nearby at Longue Rue."
The plans include seven ground-floor and seven lift-accessible first-floor flats, the majority of which will be one bedroom and designed to cater for wheelchair users and people with restricted mobility.
There would also be an office for visiting support staff and features aimed at reducing fuel costs, such as high levels of insulation and solar panels.