Vauvert road closes again for six weeks for sewer work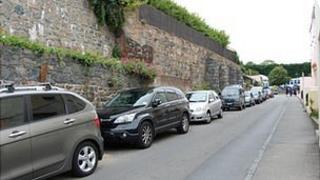 Vauvert road will close for six weeks this summer while a project to install a surface water sewer continues.
Guernsey Water said the closure would be from 23 July to 4 September during the school holidays.
Andrew Redhead, director of water services, said they had chosen that time so as to minimise the inconvenience to the public.
He said: "Our contractors will often be working six-day weeks to complete the project as quickly as possible."
The road, in St Peter Port, was also closed for six weeks last summer during the first stage of the project.
Its aim is to separate the foul and surface water pipe work to reduce the risk of flooding.
Mr Redhead said having combined flows meant that costs were incurred through having to pump the surface water along with the foul water flow.
He said it was also necessary to separate the two so the foul water could be treated appropriately and rainwater could be used for drinking water or diverted out to sea more easily.