Guernsey Renewable Energy Team gets Exeter student help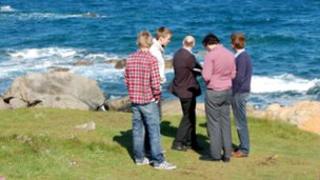 Guernsey's Commerce and Employment Department has been using students from the UK to investigate renewable energy.
A team from the University of Exeter has examined the possibility of offshore wind, wave and tidal power.
The 24 students will be presenting a report to the Commerce and Employment Department at the end of their visit.
Mat Desforges, lead officer for the department's Renewable Energy Team, said he hoped the students would give a different perspective.
He said: "This is almost an independent check from some experts."
Michael Stephenson, a third-year renewable energy student at the University of Exeter, said: "Energy security is such a key issue especially for an island such as Guernsey.
"You've got to make sure that the energy is available when you want it."