Guernsey pupils gifted Diamond Jubilee mugs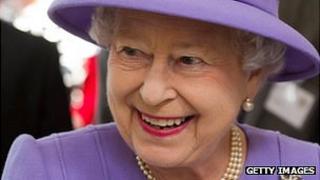 All children in education in the Bailiwick of Guernsey will receive a commemorative china mug to mark Queen Elizabeth II's Diamond Jubilee.
Bailiff Richard Collas said in years to come it would help to commemorate the "historic and momentous celebration".
Just under 10,000 pupils will receive the specially commissioned mugs, in presentation boxes, on 1 June.
The design includes the official Diamond Jubilee emblem, the Guernsey flag and a message.
It will include important dates during her 60-year reign on the throne.
Mr Collas said: "2012 is only the second time in the history of the British monarchy that the reigning sovereign has celebrated 60 years on the throne.
"The first time was in 1897 with Queen Victoria and now in 2012 with Her Majesty Queen Elizabeth II.
"This is an historic and momentous celebration of a Queen who has served her country and people with unswerving commitment, duty and faith for the past 60 years.
"The world in 1952, when Queen Elizabeth II ascended the throne, is hardly recognisable to that of 2012.
"Children today will remember this date for the rest of their lives and the Bailiwick of Guernsey commemorative mug will be a memento of our Diamond Jubilee celebrations."