Guernsey's Age Concern charity opposes tax return changes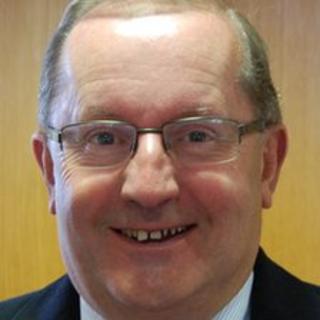 A move to promote the electronic filing of tax returns has been opposed by Guernsey's Age Concern charity.
Paper forms will no longer be automatically sent out to residents, if the States agrees to proposals from the Treasury and Resources Department.
Deputy Jan Kuttelwascher, chairman of Age Concern, said about 100 members of the group had criticised the move at its annual general meeting on Friday.
Treasury and Resources said the move would make tax returns more efficient.
Deputy Langlois, a member of the department, said: "The estimate of savings just on postage and paperwork alone is something over £20,000.
"The default situation will be to complete your tax return online."
He said the department had considered those people who may not have internet access and people would be able to request a paper form.
However, Deputy Kuttelwascher said members of Age Concern expressed concern at the lack of paper tax returns and their associated reminders.
He said: "[Members said] if they don't get a reminder, they won't do anything about it."
He said the proposals were unanimously opposed and fears of incurring fines were expressed by members.
The political board of the Treasury and Resources Department that created the proposals will change by the time the proposals are debated, due to the election on Wednesday.
Deputy Allister Langlois and Deputy Roger Domaille are the two members of the department to remain in the States.
Minister Charles Parkinson and Deputy Minister Jack Honeybill stepped down from politics, while Deputy Shane Langlois failed to gain re-election.