Guernsey harbour cranes project funding agreed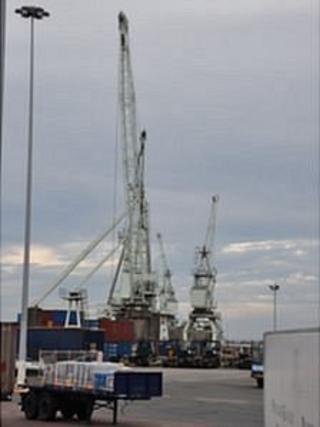 A £13.7m project to replace the cranes in St Peter Port Harbour and repair the berths on which they are sited has been approved by the States.
The Public Services Department proposed replacing four of the five existing cranes, which date back to the 1960s and 1970s, with two mobile units.
The work is expected to start in April and should be completed in mid 2014.
During the project 200 spaces in the North Beach car park will be removed, but 200 other spaces made available.
The removed spaces will be used to house a project compound.
The department has submitted plans for the replacement spaces, hoping to site 160 on the east arm of the North Beach and 40 by the Guernsey Yacht Club.
Funding for the project will come from the capital reserve account and will be recovered through increases in harbour charges.
Ninety-eight per cent of all the goods imported into and exported out of the island pass through its two harbours.