Guernsey social housing to be built on rural land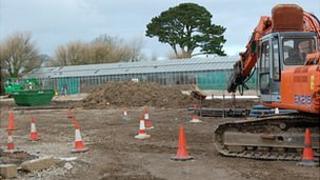 Land designated as rural by the States has been developed for social housing for the first time.
Work on 24 apartments, specifically designed for the older generation, has begun at the newly named Clos Barbier, St Martin.
Development is allowed on the site as it is next to another social housing site, the Rue Jehannet Estate.
The Guernsey Housing Association and Housing Department project is due to cost just under £4m.
Housing Minister Dave Jones said: "We're very excited about this particular development because it's the first one really in the rural areas.
"That allows people to live in the parish where they were born and brought up and also the homes we are putting in here will help us with our under occupation of family homes."
The work is due to finish in January 2013, with potentially some apartments ready for occupation during November and December this year.