Guernsey States plan population policy change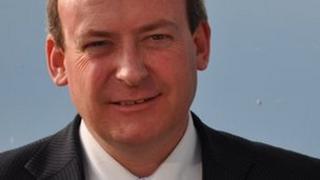 A proposal to replace Guernsey's Housing Control regime will be debated by States members in January.
It follows extensive consultation on how the island's population should be managed in future.
The proposition includes a system of permits and certificates with milestones of eight and fourteen years to qualify for long term residency.
It also has a system of short, medium and long term employment permits for one year, five year and eight years.
States members will only be able to vote on the proposition as a whole without amendment as it is considered general policy.
Members are being asked to vote on the proposition as it stands with the promise of further consultation and debate before any laws are drawn up.
'Safeguard rights'
Chief Minister Deputy Lyndon Trott said that, if approved, the policy council would come back with detailed proposals in 2012 that could be amended.
A member of Guernsey's Population Policy Group said no existing residency rights would be taken away from people currently in Guernsey.
Deputy Geoff Mahy said the new regime had to satisfy a number of criteria.
He said: "It is a very complex issue needing to address the needs of employers in order that Guernsey can earn money to provide all the services we want.
"It is also the fact we are committed to human rights, the need to look at increasing population numbers and the need to safeguard rights of Guernsey locals.
"All those issues go into the pot and have to be addressed."