Guernsey education review led by former head teacher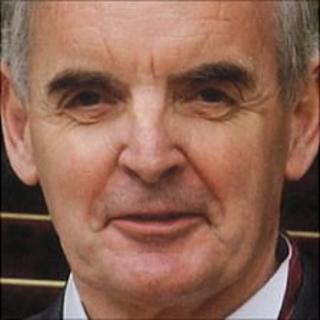 A review of Guernsey's education services will be conducted by a former advisor to the UK Secretary of State, the Policy Council has announced.
Denis Mulkerrin CBE, who was born and educated in Guernsey, had a long career as a head teacher in the UK.
And in 2010 he was appointed to the Head Teacher Advisory Group to the UK Secretary of State for Education.
Mr Mulkerrin is due to report to the Policy Council on the island's three high schools by the end of the year.
'Public concern'
The council decided to commission a review "as a result of public concern at the apparent low level and deteriorating trend in GCSE results".
Mr Mulkerrin said: "I hope to bring to the review both an understanding of the Guernsey context and an external perspective gained from working in UK schools.
"I will be engaging with a wide range of people as part of the review and I would not consider it appropriate to comment further on the review until then."
He was awarded a CBE for service to education in 2005, authored The Development of Elementary Education in the Island of Guernsey 1893-1935 and has also represented the island in weightlifting at the Commonwealth Games.
The scope of the review will include the trend of results in public examinations over the last decade and how such results and trends compare between the high schools, with other island schools and "relevant off-island comparators".