Guernsey experiences a boost in tourist numbers in 2011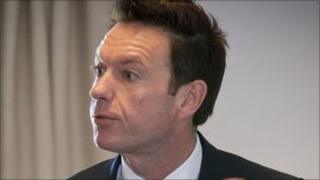 Guernsey has had a boost in tourist numbers in the first half of 2011 with 20,000 more visitors than 2010.
Figures released by Visit Guernsey show that almost 148,000 people visited the island between January and June 2011, of which 97,200 came from the UK.
Jason Moriarty, the head of Visit Guernsey, said: "I'm very very pleased, but still cautiously optimistic, we've still got a few months to run."
He said it was impossible to predict the success of the tourist season.
"No longer are the days, in years gone by, where you could actually plan both your marketing schedule and you could also pretty much predict how the season was going to turn out."
He added: "You take it on a month to month basis."
The biggest increase in visitor numbers came from day visitors, with a rise of almost 50% to 18,300.
The number of staying visitors, meanwhile, rose by 0.3% over the six-month period, compared to 2010.
Mr Moriarty said: "I think we'll probably see June and September again reverting to being our busiest months."
He said that Visit Guernsey also worked hard to promote a longer tourist season.