Alderney breakwater needs sonar solution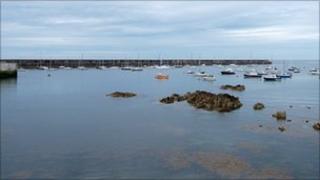 Guernsey's Public Services Department is looking for a company to supply land-based sonar equipment to monitor Alderney's Braye Harbour breakwater.
The structure consists of a mound of rubble with a masonry wall built on top and stretches for almost a kilometre.
Jenny Greening, the department's project engineer, said the current system of monitoring from a vessel was no longer considered adequate.
She said: "The vessel can't get right next to the structure."
She added: "To monitor what's going on - to see if it's getting undermined - we need to monitor it from on top."
In 2010, the structure was bolstered by 400 tonnes of concrete, with divers erecting new sections to protect it against the force of the waves.
The department has invited tenders from companies with relevant experience.