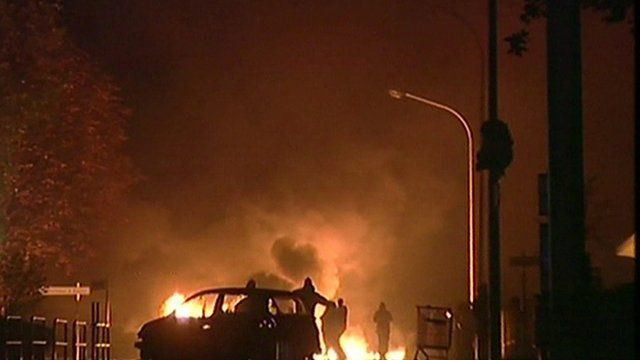 Paris: Clichy-sous-Bois riots, ten years on
28 October 2015 Last updated at 09:24 GMT
Ten years ago, the suburb of Clichy-sous-Bois in Paris was at the centre of violent protests, after the death of two young boys.
The suburb is one of many in the French capital which is home to poor first and second generation immigrants from Africa.
The protests soon spread across the country, and the country's first state of emergency in more than 20 years was declared.
Nora Fakim reports.