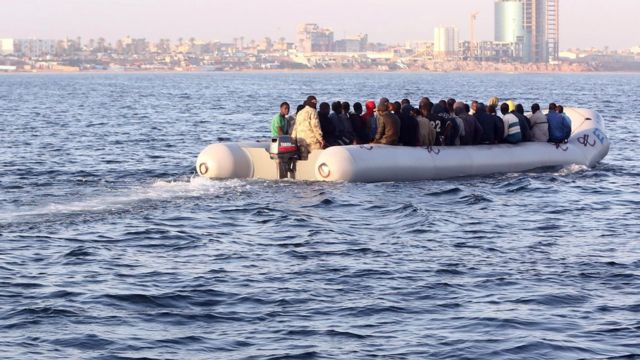 Patrolling the Mediterranean for migrant traffickers
22 October 2015 Last updated at 18:43 BST
Of all the routes migrants have been taking to enter Europe this year the most dangerous by far is the voyage across the central Mediterranean Sea.
Nearly 3,000 people have died in the waters between North Africa and Italy.
This month the EU launched a new military effort to combat people-smuggling along the route.
Ed Thomas has joined the Italian Navy on one of its patrols.