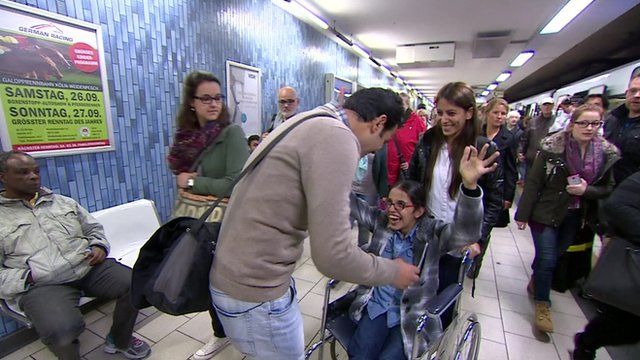 Disabled Syrian teenager's journey across Europe
24 September 2015 Last updated at 22:59 BST
Chancellor Angela Merkel of Germany has warned that the migration crisis is far from being resolved despite the measures agreed by EU leaders to help Syrian refugees still in the Middle East.
The UN Refugee Agency and the World Food Programme will receive at least €1bn (£730m) to provide more support for those in need.
In the past week our special correspondent Fergal Keane has followed one 16-year-old, Noujain Mustaffa, who has travelled thousands of miles from Syria to Germany, where she is now applying for asylum.