EU takes Malta to court over bird trapping
24 September 2015

From the section

Europe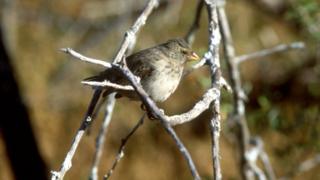 Malta is being taken to the European Union's top court over its controversial tradition of trapping wild finches.
The birds are traded between collectors or kept as songbirds.
The union's executive arm, the European Commission, said it had already asked the Mediterranean island to stop the practice.
Formal warnings were given in October 2014 and May 2015.
"Since Malta has not committed to ending finch trapping, the commission has, therefore, decided to refer Malta to the Court of Justice of the EU," it said in a statement.
'Stop the suffering'
Bird protection groups have welcomed the decision.
BirdLife Malta praised the European Commission for intervening to "stop the suffering and pointless trapping of wild protected birds".
The group is asking for an injunction to prevent finch trapping in Malta until court proceedings are resolved.
The capture of wild birds is generally prohibited in the EU, though member states can apply for period of exemptions under certain conditions, including "small numbers and strict supervision".
The European Commission said finch trapping in Malta had not met these conditions.
However, the Maltese hunting federation says the practice is an important pastime.
In an April referendum, Maltese voters approved the controversial hunting of migratory birds in spring.
The practice is illegal throughout the rest of the EU.