Woman charged with man's murder in Rathfarnham, Dublin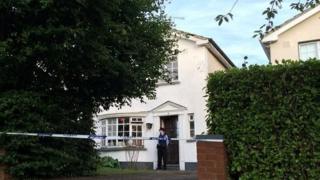 A 41-year-old woman has been remanded in custody charged with the murder of a man in Rathfarnham in south Dublin.
Merci Peters, of Marley Court, Rathfarnham, appeared before Dublin District Court charged with the murder of 42-year-old Tyrone McKenna.
Mr McKenna was found dead in his Marley Court home on Thursday. It is believed he had a stab wound to his back.
Remanding Ms Peters in custody, a judge ordered that she receive immediate medical and psychiatric attention.