Two children from County Cavan creche diagnosed with meningitis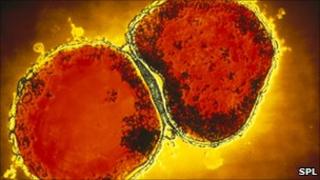 Ireland's Health Service Executive (HSE) has warned parents to be vigilant for the signs of meningitis after two children, who attended the same creche in County Cavan, were diagnosed.
The HSE visited the creche in Ballyheelan and antibiotics were administered to all children and staff.
Both children are now responding to treatment.
The HSE has advised people to contact their doctor if they are concerned.
A HSE spokesperson said: "Meningococcal infection often has a sudden onset and, while most people recover, it can be fatal.
"The disease occurs most commonly in winter and spring. Young children and adolescents are most at risk but it can occur in any age group.
"Meningitis is caused by bacterial infection. It does not spread easily - close and prolonged contact is usually required for the bacteria to spread from person to person. Only close contacts require preventative treatment with antibiotics."