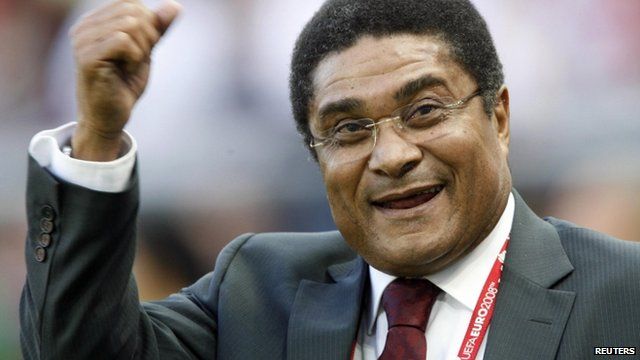 Footballer Eusebio dies aged 71
5 January 2014 Last updated at 13:45 GMT
Football legend Eusebio da Silva Ferreira has died at the age of 71 from a heart attack.
He played for Portugal 64 times, scoring 41 goals for them, spent the majority of his career at Benfica - and won the golden boot at the 1966 World Cup.
Widely considered one of the best players of all time, he scored 733 times in 745 professional matches.
Patrick Gearey reports.