Profile: Florence mayor Matteo Renzi
17 February 2014

From the section

Europe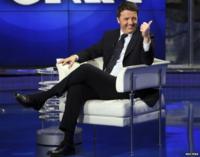 Matteo Renzi, the charismatic young mayor of Florence, has been asked to form Italy's next government within weeks of being elected as leader of Italy's most powerful political organisation, the centre-left Democratic Party (PD).
Matteo Renzi is just 39 years old and has never been a member of parliament. And yet he triggered the downfall of Prime Minister and party rival Enrico Letta, calling on the PD to back a new government.
The young party leader is sometimes called Il Rottamatore ("The Scrapper"). The nickname refers to his call to scrap the entire Italian political establishment, which is widely regarded as discredited, tainted by corruption, and as having failed the nation decade after decade.
His rise has been seen as a sign of much-needed generational change, and he enjoys by far the highest approval rating of any politician in the country. He is, in his own words, "hugely ambitious".
Mr Renzi presents himself as a break with the past in every way, BBC Rome correspondent Alan Johnston reports.
He exudes a restless energy. He likes to pace the stage in black jeans and attends meetings in shirt sleeves. He travels around either in a small car or on a bicycle.
He is relaxed and easy - fast and fluent as he speaks without notes, ranging across Italy's many problems, and offering broad-brush solutions.
As he left the presidential palace after his nomination as prime minister, Mr Renzi promised "all the courage, commitment, energy and enthusiasm of which I am capable".
Restoring belief
He always seeks to instil a belief that politics can be done differently, that change is possible.
He once finished a televised debate by saying he would offer something very rare in Italy: "Hope."
"People are weary and disillusioned," he said. "They don't believe anymore. I believe, and that's why I do politics - because I still believe."
Winning control of the PD in December 2013 was the key step in Mr Renzi's journey to the prime ministerial palace.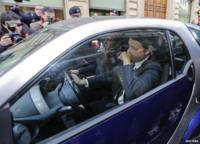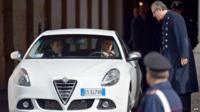 And it did not take long for tensions between the new head of the party and Prime Minister Letta, the deputy leader of the PD, to come to the fore.
The signs were visible within weeks of Mr Renzi taking over PD leader. In January, he invited former PM Silvio Berlusconi, thrown out of parliament but still in charge of the opposition Forza Italia (FI) movement, to his party headquarters to discuss a deal on much-needed electoral reform.
The move drew anger from some on the left of the party, but Matteo Renzi was having none of it.
"It's a contradiction in terms to say 'You should have spoken to FI but not to Berlusconi'. Should I have spoken to [Berlusconi's fiancee's dog] Dudu?"
By February it had become clear that he was focusing more on the future of Enrico Letta's PD-dominated government and its coalition of small centre-right parties.
After a dinner with President Giorgio Napolitano, Mr Renzi was quoted as saying the government's batteries were running low and a decision had to be made on whether they needed recharging - or changing.
It did not take long for that decision to be taken and for the party coup to be over.
He went to see Enrico Letta at the prime ministerial palace, saying afterwards only that he would make his intentions clear the next day.
In a speech at the party headquarters, he thanked the prime minister but said the country was at a crossroads: there was an urgent need for a new phase with a new executive. Hours later, Mr Letta said he would step down.
Another Blair?
Despite his popularity among voters, Matteo Renzi's bid to become prime minister will remind many Italians of the sequence of revolving-door governments that afflicted post-war Italian politics.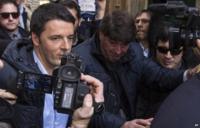 There are many on the harder left of his party who have ideological reservations about him.
And some figures in the party's establishment will have been uncomfortable with his ascent to the top of the party. He once called for scrapping the "old guard".
There are echoes in all this of the early years of the former British leader Tony Blair, and his capture of the left-wing Labour Party in the mid-1990s.
Comparisons are often made between the two men.
Like Mr Blair, the reforming Mr Renzi aims to draw the PD into the centre ground, and even to reach out to voters who are usually more at home on the right.
Mr Renzi makes a virtue of the fact that he is fresh to the political scene, but that leaves him open to the charge that he is desperately inexperienced.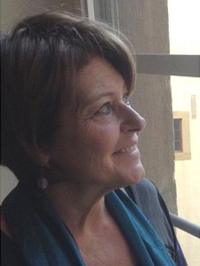 Running the beautiful Renaissance city of Florence is a far cry from eventually trying to manage Italy, our correspondent says.
Mr Renzi's many supporters there would praise him for overseeing a substantial pedestrianisation plan, and working to promote Florence.
But the mayor also has his critics among the Florentines.
Among them is Ornella De Zordo, an opposition councillor who argues that the slick Mr Renzi is much better at making promises than keeping them.
"He's used the slogan 'Said, Done!' many times," she said. "I would say 'Said, But Not Done!' because Matteo Renzi is very good at a communicational level - at making announcements.
"But when you look at his record, things are very different. He sells himself very well."