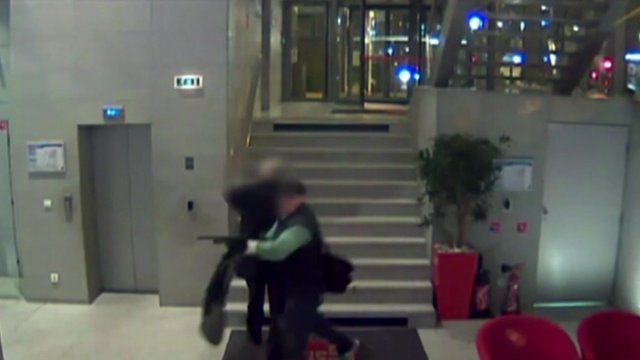 Paris gun attacks: Police launch major manhunt
18 November 2013 Last updated at 21:37 GMT
French police are searching for the lone gunman who opened fire at the head offices in Paris of the Liberation newspaper and the Societe Generale bank.
A photographer, 27, was critically hurt at Liberation.
Police are looking for the same man who broke into the Paris offices of the 24-hour news channel BFMTV on Friday.
Christian Fraser reports from Paris.