French MP stabbed at Armistice Day event in Provence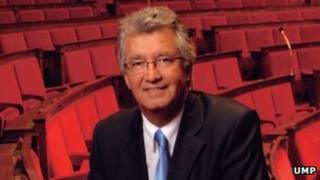 An unknown attacker has stabbed a member of France's parliament in a small town near Marseille at an Armistice Day event, French media say.
Bernard Reynes, an MP in the Bouches-de-Rhone region, was attacked in front of the town cemetery in Chateaurenard, of which he is mayor.
Two other politicians were also hurt before the attacker was detained.
Neither the UMP conservative opposition MP nor the others are believed to have life-threatening injuries.
Like other countries, France marked the 95th anniversary of the end of World War One on Monday with solemn commemorations of its war dead.
According to Le Figaro, the attacker in Chateaurenard was "mentally unbalanced". He is said to be aged about 30.
The two other people hurt in the attack, which took place at 11:10 (10:10 GMT), are an assistant mayor for education and a local councillor.
In another development, police in Paris made 70 arrests when protesters booed President Francois Hollande during an Armistice Day ceremony at the Tomb of the Unknown Soldier on the Champs-Elysees.
Far-right activists and anti-austerity demonstrators jeered the president as his motorcade travelled along the famous avenue to the Arc de Triomphe.
Cries of "Hollande resign" and "Hollande, we don't want your law", referring to a planned levy on heavy goods vehicles, could be heard.
Among the French flags being waved was a Breton flag. The western region of Brittany has been at the centre of "Red Bonnet" unrest over the levy in recent weeks.
Organisers of the protests in Brittany distanced themselves from the gathering on Monday, which had been promoted through social media, AFP notes.