Your views: How will Germany's election affect the EU?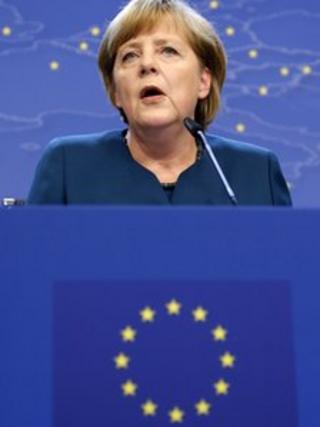 Germans go to the polls on 22 September in an election that will send reverberations around Europe.
Chancellor Angela Merkel is running for a third term.
She has earned a reputation as an unbending exponent of reform and austerity.
Opponents say she has exacerbated hardship across Europe. Supporters, that she is only doing what is necessary.
If you live in the European Union, outside Germany, the BBC would like your views on the forthcoming elections and the possible repercussions of the result.
How do you feel about Angela Merkel and the prospect of her staying in power? Would the European Union be better off with or without Angela Merkel?