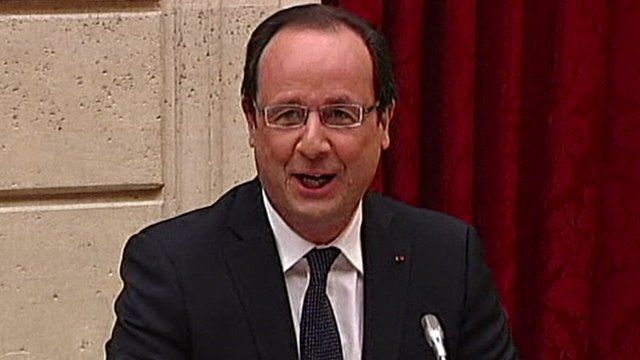 'French economy not growing at all'
15 May 2013 Last updated at 12:49 BST
France, the second largest economy in the Eurozone, has confirmed that it has gone back into recession.
The BBC's Hugh Schofield said the reasons behind the collapse range from worsening consumer confidence to a significant rise in unemployment.
The news comes on the first anniversary of Francois Hollande being sworn in as president.