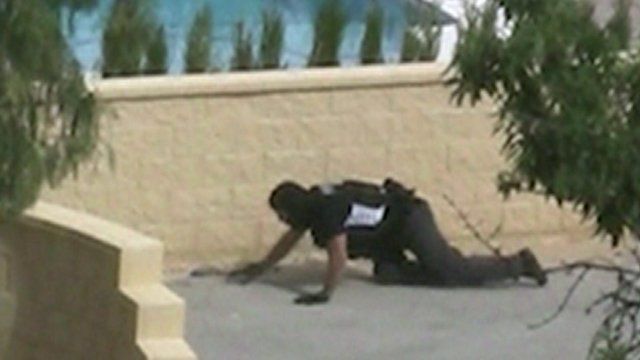 British fugitive captured by Spanish police
12 May 2013 Last updated at 12:56 BST
Spanish National Police say they have arrested a man listed by Britain's Serious Organised Crime Agency as one its most wanted men.
Andrew Terence Moran, 31, from Salford, was detained just north of Benidorm.
He was being sought in connection with an armed robbery in Lancashire in 2005.
In 2009, he was arrested and tried in connection with the offence but managed to escape from the court building by assaulting a security guard and leaping from the dock.