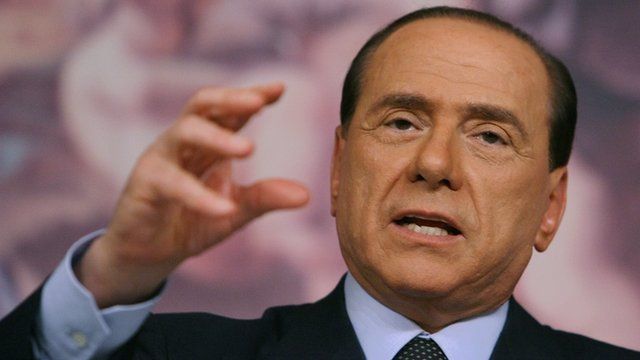 Italian court upholds Berlusconi tax fraud conviction
9 May 2013 Last updated at 09:45 BST
An appeals court in Italy has upheld the conviction for tax fraud of former Prime Minister Silvio Berlusconi.
The court also reinstated a four-year prison sentence and five-year ban from public office he was handed in October.
Mr Berlusconi was convicted of artificially inflating prices of film distribution rights bought by his company, Mediaset, to avoid taxes.
Julie Peacock reports.