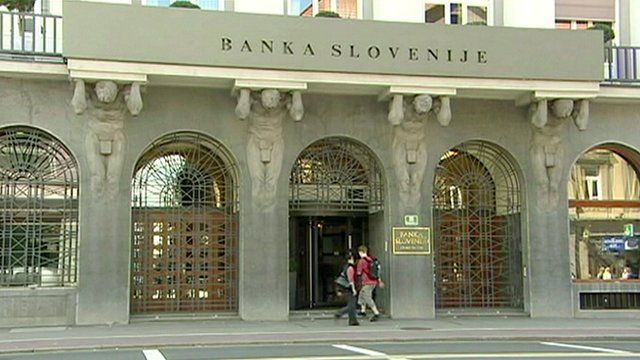 Brussels warns on Spanish and Slovenian 'imbalances'
10 April 2013 Last updated at 21:37 BST
The European Commission has warned that Spain and Slovenia must quickly tackle the imbalances in their economies.
Spain has already had its banking system bailed out and Slovenia is widely expected to become the next to ask for for a debt rescue.
The Commission said the pair are the worst of the 13 European Union countries currently under review.
It called on Spain to deliver a "decisive" reform programme by the end of the month.
Nigel Cassidy reports.