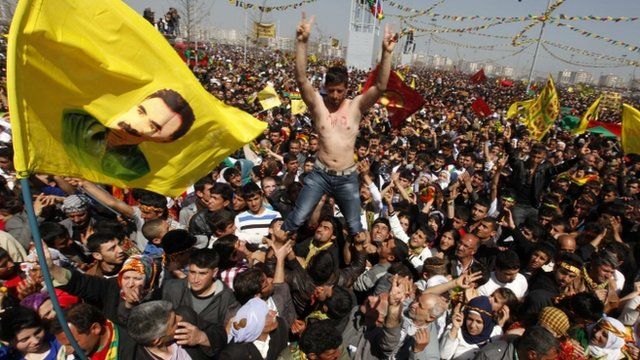 Kurd rebel leader calls Turkey truce during NY celebration
21 March 2013 Last updated at 15:51 GMT
Thousands of people who gathered for New Year celebrations in the Turkish city of Diyarbakir have heard the jailed leader of the Kurdish rebels, Abdullah Ocalan, call for a ceasefire.
In a message read out to the crowd, Ocalan urged his fighters to withdraw from Turkey.
More than 40,000 people have died in the 30-year fight for an ethnic Kurdish homeland in Turkey's south-east.
James Reynolds reports.