Adrian Bayley pleads not guilty to murder of Irish woman Jill Meagher in Melbourne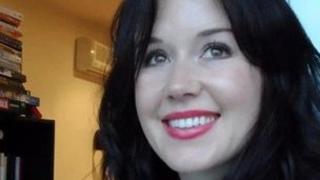 A man accused of killing Irish woman Jill Meagher in Australia has pleaded not guilty.
Adrian Bayley, 41, pleaded guilty to one count of rape at a committal hearing in Melbourne but denies two other counts.
Ms Meagher, a journalist from Drogheda, County Louth, went missing during a night out with colleagues last September.
Her body was discovered six days later buried on the outskirts of the city.
Mr Bayley is accused of grabbing Ms Meagher on a busy street and dragging her into a Melbourne laneway.
The Australian court was told Mr Bayley strangled Ms Meagher and left her body in the laneway while he went home to get a shovel and his car so he could bury her outside the city.
The prosecutor said Mr Bayley told police in a lengthy interview that he raped and strangled her and led them to her body.
Mrs Meagher's husband was in court to hear Mr Bayley admit to raping his wife, but left the room soon after.
The couple had moved to Australia from Ireland four years ago.