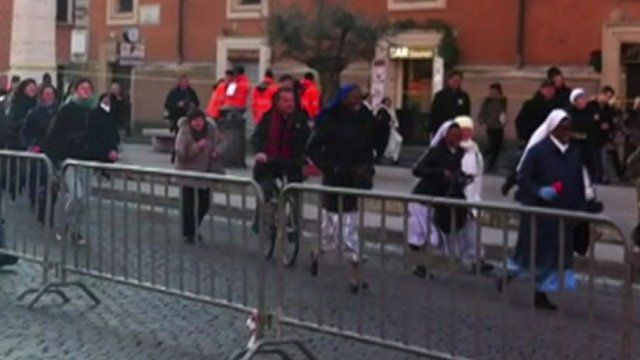 Pope's last audience: Crowds run to St Peter's Square
27 February 2013 Last updated at 08:03 GMT
Crowds have been gathering in St Peter's Square in the Vatican for the Pope's final general audience before his resignation on Thursday.
Papal audiences are normally held inside a Vatican hall in the winter, but the event is being held outdoors and 50,000 tickets have been requested.
Many people have been running into the square to take their place in history, as Katya Adler reports from the Vatican.