Irishman charged with murder over Kenny Meyler stab death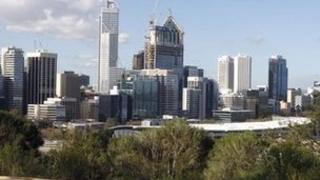 An Irishman has been charged with murdering another Irish national in Perth, Australia.
Kenny Meyler, 21, from Wexford, died in hospital last Sunday, a week after being stabbed in the neck in Perth.
Vincent Martin Crowe, 32, who had been charged with causing grievous bodily harm, appeared in court on Monday.
The decision to upgrade the charge to murder was made by detectives following the results of a post mortem examination on Mr Meyler's body.
Mr Crowe was remanded in custody to appear before Stirling Gardens magistrate's court on 27 March.
A former pupil of CBS Secondary School in Wexford, Mr Meyler had travelled to Australia two years ago.