Bank moves on Farad Enterprises and Kinler Properties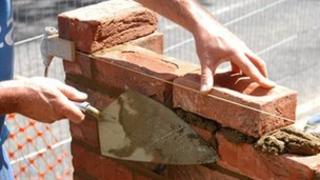 Ulster Bank has appointed receivers to more properties which were owned by a County Tyrone developer.
The bank has moved against Farad Enterprises and Kinler Properties which are both associated with Dungannon-based John Curran.
The receivers have been appointed to sites in counties Armagh and Fermanagh.
Mr Curran has told his local paper that the bank's actions were "hasty and premature."
In an interview with newspaper, the Tyrone Courier, he said he believed he had been close to reaching an agreement with the bank which would have given a "better long term result" for the bank and his companies.
The Farad Enterprises properties in receivership are mainly on the Killycomain Road in Portadown where another of Mr Curran's companies, Tiffen Developments, has been building houses.
Tiffen Developments is in administration.
The last filed accounts for Farad Enterprises show it owed its creditors around £19m, which is believed to be mainly bank debt.
The firm's assets were valued at around £10m.
The Kinler Properties asset in receivership is listed as several folios of land in County Fermanagh.
In 2006 the firm received planning permission for a major retail development on the former Unipork factory site in Enniskillen.
Its last set of accounts show it owed creditors £15m and that its liabilities exceeded its assets by at least £5m.
Last week Ulster Bank also appointed receivers to two related firms in the Republic.
The bank took control of land at Priorland in Dundalk which had been owned by Kinler Developments.
It has also taken over two sites in Dublin which had been owned by Tiffen Developments (IRL).
The Northern Ireland housing market has struggled to emerge from a deep recession. Prices are still falling in places and sales volumes remain low.
Banks are continuing to work through their property loan books and a steady stream of firms have been placed into administration or receivership.