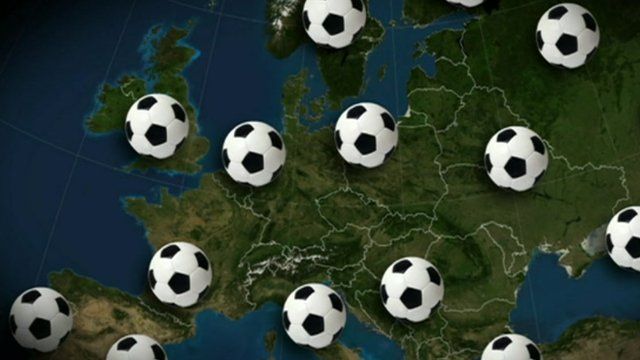 Football match-fixing ring discovered
4 February 2013 Last updated at 17:41 GMT
A Champions League tie played in England is one of 680 matches across the world that investigators have said was fixed.
Europol said they had uncovered an organised crime syndicate based in Asia that was co-ordinating the operation and that some 425 match officials, club officials, players and criminals were suspected of being involved.
Christian Fraser reports from The Hague.