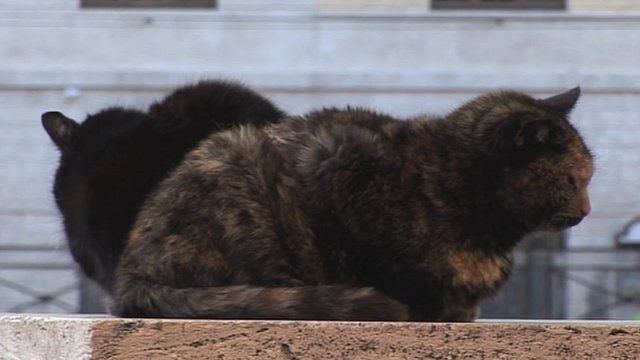 Rome cat sanctuary under threat
26 January 2013 Last updated at 00:01 GMT
Cat lovers in Rome are in a fight with officials over the occupation of one of the city's historic sites.
There have been moves to try to expel a cat sanctuary that has taken root amid the ancient ruins.
But as Alan Johnston reports from the site - in a square called Largo Argentina, in the heart of Rome - the volunteers who run the sanctuary are determined to fend off the bureaucrats.