Irish police arrest 53 in anti-crime operation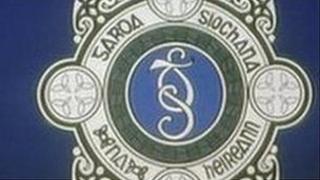 More than 50 people have been arrested and cannabis plants worth 3.5m euros seized as part of a major police operation targeting organised crime.
On Tuesday, 236 searches were carried out as part of the second phase of Operation Wireless.
Police said up to 4,200 cannabis plants were seized after industrial-size cannabis growhouses were uncovered.
The searches took place in Dublin, Rathcormac, Cork, Clonroche, Wexford and Laytown.
The searches related to stolen property, drugs, cannabis growhouses, firearms and other types of evidence relevant to ongoing criminal investigations across the Irish Republic.
As well as the 53 arrests, police also executed a European arrest warrant under which a man is to be sent to Poland for trial for a serious assault.
The Polish national was arrested during the operation on foot of an outstanding warrant for a serious assault in Poland.