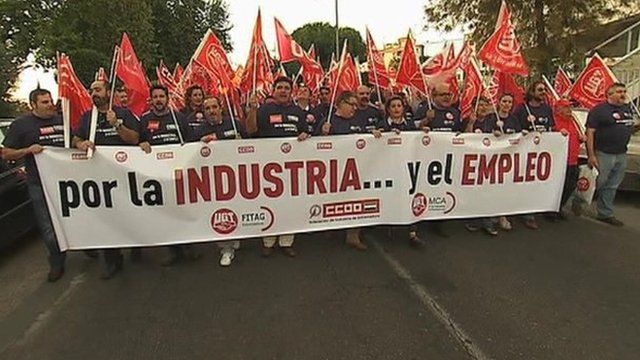 Crisis in Extremadura: Spain's worst-hit region?
26 October 2012 Last updated at 06:38 BST
In Spain one in four people are currently out of work and in parts of the south it is one in three.
In Extremadura, one of the poorest Spanish regions, the situation is particularly bad because the economy there depends on the construction industry and the public sector - both of which are hard hit by the government's austerity measures.
From Extremadura, Tom Burridge reports.