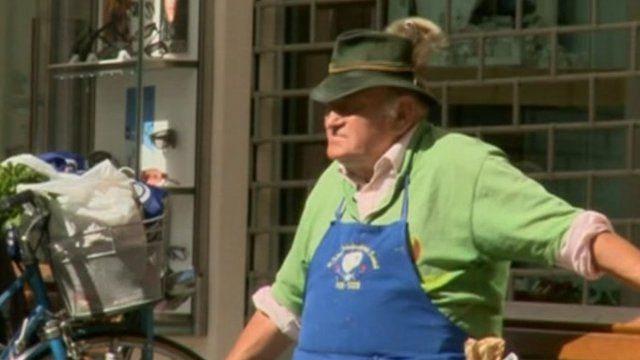 Should South Tyrol subsidise Italy's struggling economy?
3 October 2012 Last updated at 09:57 BST
Italy's government has asked a prosperous German speaking province to pay more revenue to help the country out of its financial crisis.
South Tyrol, a region wedged between the Swiss and Austrian borders, has remained untouched by the eurozone crisis.
Unemployment in the region is low and businesses are thriving. But Rome needs cash and is asking the regional government for help.
Critics argue the measures contravene South Tyrols autonomy agreement with Italy.
Bethany Bell reports from South Tyrol.