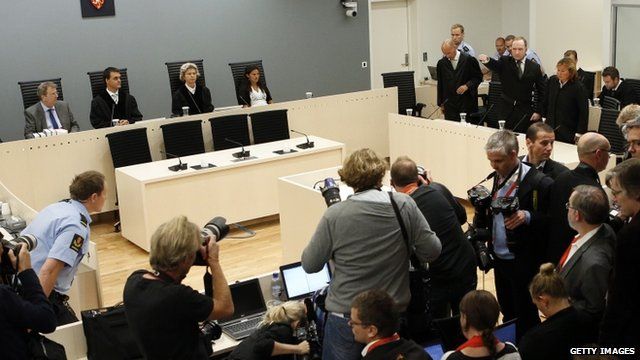 Breivik trial: Coverage of the verdict
24 August 2012 Last updated at 08:50 BST
Presiding Judge Wenche Elizabeth Arntze delivers the verdict in the trial of Anders Breivik, who is charged with the murder of 77 people in July 2011.
The verdict includes a declaration on whether Breivik is sane or insane.
Breivik will be allowed to answer in court whether he accepts the verdict, wants time to consider it or to launch an appeal immediately.