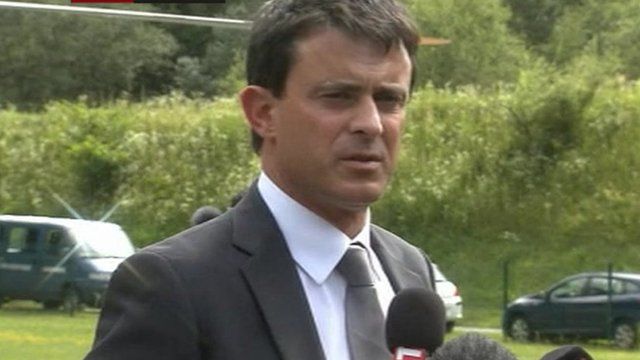 French Minister Manual Valls: Avalanche is 'catastrophic'
12 July 2012 Last updated at 16:19 BST
Nine climbers have been killed in an avalanche near the French Alpine ski resort of Chamonix and four others are reportedly missing.
Those killed were said to be from Spain, Germany, Switzerland and the UK. At least nine other climbers were injured.
Speaking in Chamonix, French Interior Minister Manuel Valls said the event was ''catastrophic''.
He added that an investigation was under way to try and find out why so many people had died.