Dubliner bans Irish backpackers from Australian hostel
29 June 2012

From the section

Europe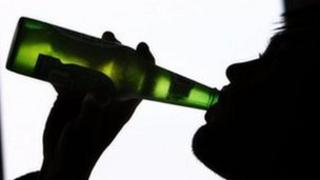 A Dublin-born hostel owner living in Queensland, Australia, has said he will no longer allow Irish backpackers to stay.
Thomas Dunne told the Irish Echo in Australia he had made the decision after a number of drunken and disorderly incidents which caused "deliberate damage" to his property.
He said many Irish travellers stayed at the Main Street Backpackers hostel in Proserpine while working locally in farms for five months in order to secure a second working visa in Australia.
"Over the last three years the Irish backpacker has taken over the mantle (in behaviour) so we take less each year," he said.
"The Irish are the only ones to have caused deliberate damage."
Mr Dunne lives with his wife and three children and has been running the adjoining O'Duinn's Bar since 2006.
He said there had been an increasing number of incidents but the "last straw" came when two men were arrested and charged for damage done to the accommodation.
It is not the first time the behaviour of Irish backpackers had made headlines.
In May, police in the Australian city of Perth enlisted the help of GAA clubs to help combat trouble among young Irish immigrants.
An email sent by St Finbarr's GAC to its members said police were "extremely unhappy and appalled by the anti-social behaviour which is taking place all too often on the streets and in the pubs across Perth and its suburbs".