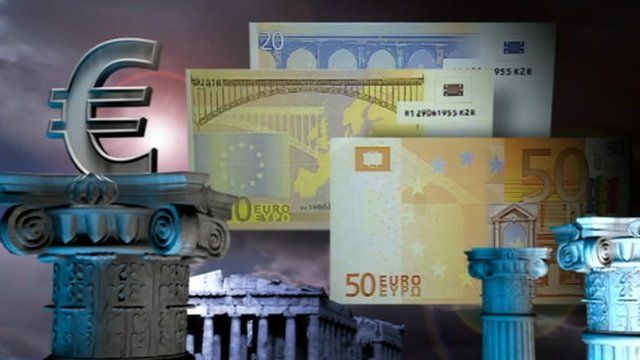 What will happen if Greece leaves the eurozone?
14 May 2012 Last updated at 22:50 BST
The prospect of Greece, or any other member, leaving the single currency was once considered unthinkable.
But with no end to the crisis in Athens in sight, EU policy-makers are now talking about the technical process of managing a withdrawal.
Robert Peston considers the potential impact such a move would have on Greece and the wider eurozone.