Macedonia profile - Leaders
9 March 2015

From the section

Europe
President: Gjorge Ivanov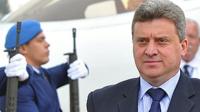 Professor Gjorgje Ivanov was sworn in as Macedonia's fourth democratically-elected president on 12 May 2009, following his victory in the second round of the presidential election.
He was re-elected in April 2014, beating the Social Democratic Union candidate in the run-off.
Although he was put forward as a presidential candidate by the governing VMRO-DPMNE party, he is not a member.
President Ivanov, who was born in 1960, has spent most of his professional life as a university law professor.
His predecessor, Social Democrat Branko Crvenkovski, who was elected in 2004, won praise in the West for supporting reconciliation with the substantial Albanian minority.
Macedonia's presidents are directly elected for a five-year term. The president appoints the prime minister, and legislative power is vested in parliament.
Prime minister: Nikola Gruevski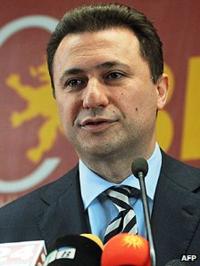 Nikola Gruevski, leader of the centre-right VMRO-DPMNE, won a snap election in April 2014 - the party's fourth consecutive electoral victory.
Mr Gruevski said his priorities would be accession to the European Union and Nato, fighting corruption and organised crime, boosting the economy and lowering unemployment.
The ethnic-Albanian Democratic Union for Integration again joined the government as a minority partner.
The main opposition Social Democratic Union added electoral fraud to its previous charges of corruption and media manipulation against the government, and said it would not accept the result, temporarily withdrawing from parliament in protest.
Relations between Mr Gruevski's government and the opposition went from bad to worse in early 2015, when the prime minister accused Social Democrat leader Zoran Zaev of colluding with a foreign intelligence service of plotting to bring down the government.
A month later, Mr Zaev accused the authorities of illegally telephone tapping 20,000 people, including reporters, religious leaders and political figures.
He also released audio recordings allegedly showing Mr Gruevski and other top officials manipulating the judiciary.
His party's nationalist re-interpretation of regional ancient history remains a stumbling block to EU and Nato accession, given Greek objections to the use of the name "Macedonia" for the country.
A former World Bank economist and finance minister, he first became prime minister in 2006, going on to win elections in 2008 and 2011, although relations with former coalition parties have been stormy and prompted early polls in 2011 and 2014.