Lithuania profile - Media
26 July 2013

From the section

Europe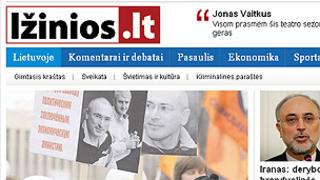 Lithuania's private TV and radio stations compete with public networks run by Lithuanian National Radio and Television (LRT).
The media are free and operate independently of the state. There are no government-owned newspapers.
By June 2012 there were 2.3 million internet users (Internetworldstats). More than one million Lithuanians use Facebook.
The press
Television
Radio
News agencies/internet